Georgetown Football $100K Challenge
Dear Hoya Football Family,
I have great news to share! Five generous parents, both past and present, have issued a $100K challenge to the Georgetown Football community. Thanks to their generosity, your gift will have double or even triple the impact!
The details of the challenge are two-fold: all donors from last year who renew their annual fund gift this year at the $100 level or above will have their gift matched one-to-one up to $1,000. All new donors (those who did not make an annual fund contribution to football in the last fiscal year) will have their annual fund gift of at least $100 matched two-to-one up to $1,000.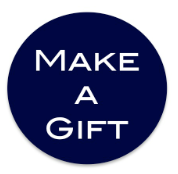 Will you support Georgetown Football today with a gift of $1,000?
Click the button above to make your gift. If you would like to make your gift by phone, please call The Annual Fund for Georgetown Athletics at (202) 784-6223. We have until December 31 to complete this $100K Challenge, so make your gift today! Together, We Are Georgetown.
Sincerely,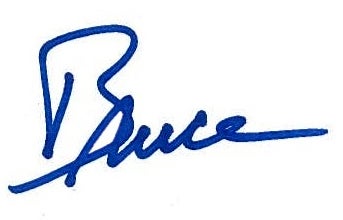 Bruce Simmons
President
Georgetown Gridiron Club
$100K CHALLENGE PROGRESS
as of 12/14/2012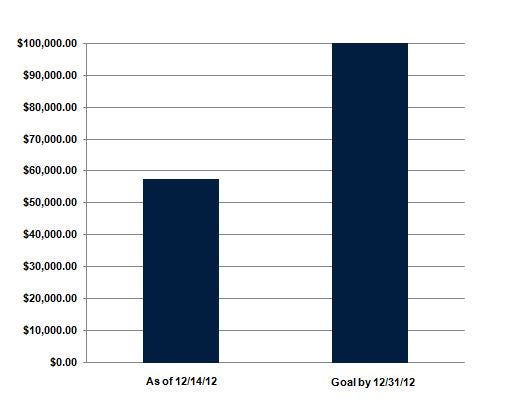 $100K CHALLENGE HONOR ROLL
The following individuals have accepted the challenge!
Ms. Lori J. Aiken
Mr. and Mrs. George P. Alexis C'88
Mr. and Mrs. Frederick F. Amico C'54
Mr. Maurice Aaron Amsellem B'92
Mr. Philip D. Ardire B'04
Mr. Edward J. Baran C'58
Mr. Anthony G. Basalari C'83, L'86
Mr. Matthew Robert Bassuener F'07
Mr. Brian Stephen Bekiers B'98
Ms. Christina C. Besozzi C'05
Mr. and Mrs. Paul C. Besozzi F'69, L'72
Charles V. Boyle B'04
Dr. and Mrs. Michael J. Boyle
Mr. Larry E. Bradley, Jr. B'93, MBAE '04
Frances A. Buckley N'78 and Timothy J. Buckley
Mr. and Mrs. Jay R. Castergine
Mr. Louis B. Chartz C'69
Mr. and Mrs. Rory S. Coakley B'82
Ms. Claire Marie Fieseler F'06 and Mr. Andrew Knight Crawford F'05
Mr. and Mrs. Daniel Currie IV C'88
Vincent A. De Muro, DO C'59
Mr. and Mrs. James DeLorenzo
Mr. Charles A. Deacon III C'64, MA'69
Mr. Christopher P. Del Rosso B'98, L'02
Mr. and Mrs. Robert B. Dickson
Mr. and Mrs. Jared Coakley Dolce C'94
Mr. Roosevelt J. Donat C'07
Traci & Steve Eggert
Mr. Ataefiok Isaiah Etukeren B'09
Mr. David Charles Fajgenbaum N'07
Mr. and Mrs. Peter J. Farrell B'82
John A. Federico, M.D. C'82, M'86
Mr. Michael Foster
Joan McGonagle Frawley F'70 and Kevin B. Frawley
Mr. Scott Galindez
Mr. Ryan Emery Goethals B'05
Mr. and Mrs. Hugh Golden B'89
Mr. Brian Yale Golper C'06
Mr. Paul W. Goodrich C'65
Jeralynn Graham B'82 and Stephen X. Graham B'74
Mr. and Mrs. Robert Randolph Hallmark
Mr. Patrick G. Hannigan F'63
Mr. Frederic N. Halstrom C'67
Holly Jean Coward, M.D. and R. Phillips Heine, M.D.
Mr. Dennis Gordon Hermonstyne, Jr. B'98
Mrs. Mary Frances Doan and Mr. Timothy Warren Hesselgren
Ms. Kim Insalaco
Eileen Isdaner B'82 and Bart Isdaner B'82
Mr. Shane M. Isdaner B'11
Mr. and Mrs. W. Gregory Kerwick B'85
Mr. Kondi J. Kleinman L'05
Ms. Susan Moffat and Mr. Janne Pentti Kouri B'97
Mr. and Mrs. Adam Scott Krugman C'00
Mr. Paul G. Kuhns B'76
Mr. Robert R. LaHayne C'06
Mr. John K. Lancaster C'08
Mr. and Mrs. Christopher Landon C'98
Mr. Robert S. Lane B'11
Donald A. Leeber, M.D. C'59, M'65
Jenifer Lembo I'92 and Peter Lembo B'92
Mr. and Mr. Schuyler C. MacGuire C'65
Mr. Frank E. Marek, Jr. F'69, L'72
Mr. and Mrs. Frank L. Martorana C'64
Mr. Michael Anthony Mattia C'01, S'07
Mrs. Mary McCarley
Mr. and Mrs. Bernard A. McDonough F'86
Mr. and Mrs. John J. McGinn C'53
Mr. Peter M. McGowan C'76
Mr. and Mrs. Sean M. McGreer
Mr. and Mrs. Joseph H. McGuinness B'68
Mr. and Mrs. Patrick James McLain F'98
Mr. and Mrs. John E. Montgomery C'71
Mr. and Mrs. William J. Morgan F'59
Mr. and Mrs. Robert O. Morris I'75
Mr. and Mrs. Kevin J. Moynihan C'71
Mr. and Mrs. John J. Murphy, Jr.
Mr. Patrick Brown Neuman B'07
Mr. and Mrs. Thomas B. Nolan
Mr. Raymond V. O'Connor, Jr. C'73
Mr. Patrick O'Donoghue B'01
Mr. Francis X. O'Leary F'66, MA'67
Ms. Violeta DelaCruz-Paluszek and Mr. Stephen J. Paluszek B'79
Mr. Edward J. Peters C'47
Kimberley Spain Phelan F'90, S'96 and Andrew Phelan C'87, L'90
Mr. Robert W. Presser B'62
Mr. Andrew Stanton Rehwinkel C'07
Ms. Jeanne Dooley-Reynolds N'82 and Mr. William Reynolds C'79
Ms. Jennifer Richardson
Mr. Christopher Riley B'05
Mary Anne Robbett C'80  and Ken Robbett C'80, L'89
Mr. William Warren Rutkoske B'00
Ms. Zaida Lopez and Mr. David Roland
Mr. William F. Ryan
Mr. Malcolm Bryan Severance C'08
Lieutenant Ryan P. Shann C'97
Mr. and Mrs. Seth Brandon Shapiro I'83, L'86
Dr. Norean Radke Sharpe and Mr. Peter M. Sharpe, Sr.
Karina Manasseh MA'99 and John Sikking C'93, MBA'01
Mr. and Mrs. Bruce W. Simmons B'69
Ms. Stephanie Barnes-Simms F'84 and Mr. Nathan F. Simms III F'84
Mr. H. Richard Sindelar III F'71, L'83
Mr. Bennie Smith, Jr. C'86
Mr. and Mrs. Doug Spaly
Colleen and Vincent Sullivan
Mr. David Andrew Timoner C'84
Mary Lee Trousdale L'86 and William Trousdale C'82, L'86
Mr. Richard Carl Valerian B'69
Mr. Jonathan Henry Van Slooten B'03
Mr. and Mrs. Howard Marc Weiss
Mr. and Mrs. Timothy M. Wharton
Mr. G. Richard Wheelock, Jr. C'87
Mr. Lawrence Wilderlite
Becky and Dick Williams B'65
Mr. Matthew S. Worner MPM'11
Mr. John Stuart Zakhem F'93