Georgetown Men's Basketball vs. Indiana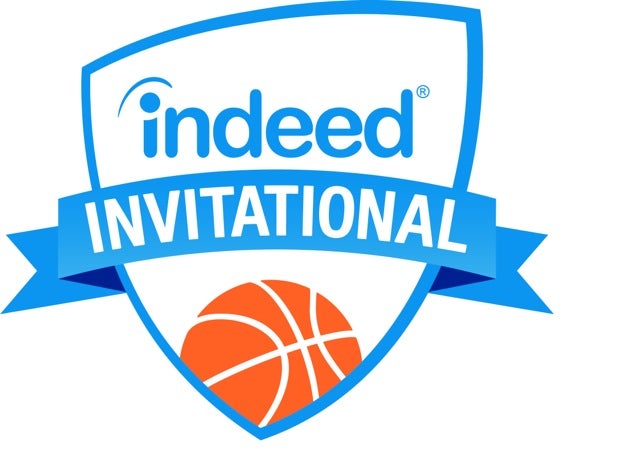 Indeed Invitational
Georgetown Men's Basketball vs. Indiana University
Saturday, December 27, Noon
Madison Square Garden
New York, New York
Tickets are now available for the men's basketball game vs. Indiana on Saturday, December 27 at noon at Madison Square Garden!
SPECIAL PRE-SALE FOR HOYA FANS 
Ticket Prices
As part of this special pre-sale, Hoya fans have access to incredible seat locations!  Plus, tickets start at only $28!  To view a map of Madison Square Garden with prices and available sections, please visit here.
A group rate is also available – see below for more information.
Seat Assignments
All Hoya fans may purchase tickets, but exact seat locations will be assigned based on current-year athletics giving level (gifts made on or after July 1, 2014). Seat locations will be assigned in November.  To make a gift to Georgetown Athletics in order to increase your seating priority, please visit here.
Courtside and Floor Seats
After purchasing, select donors will be contacted by the ticket office and given the option to upgrade to courtside or floor seats (sections 4-6, 10-12). Upgrades will be prioritized based on current-year athletics giving level.  For a list of athletics giving levels, please visit here.
Group Tickets
Individuals purchasing ten or more tickets at the $28, $38, $43, or $53 price levels are eligible for a $10/ticket discount.  Tickets at this special group rate can only be purchased by phone by calling the Georgetown Athletic Ticket Office at 202.687.4692.  A group rate is not available for tickets at the $17 (student section), $83, $133 or $258 price levels.
Shipping and Other Information
Tickets will be shipped via FedEx in December.
Public Sale
If you are interested in purchasing tickets in a specific section not available through Georgetown Athletics, please visit here to purchase through the public sale at Ticketmaster.com.
GEORGETOWN STUDENT TICKETS
Student Section at MSG
Georgetown Athletics has arranged for a student section at MSG! Student tickets are only $17 for incredible seats in the lower level!
Georgetown University students may purchase a maximum of one ticket in the student section (section 3). Only current Georgetown University students with a valid GOCard are eligible to purchase student tickets and sit in the student section.

Buy Non-Student Tickets to Sit with Family and Friends
Students also have the option of buying non-student tickets in any price level. There is no limit to the number of non-student tickets one can purchase. Non-student tickets start at only $28 and are a great option for students looking to sit with family and friends.For more information on non-student tickets (including prices and seat locations), please view the "Special Pre-Sale For Hoya Fans" portion of this page (top of the page).
Ticket Pickup/Mailing
Student section tickets will be available for pick up in December. More information will be sent via e-mail at that time. Non-student tickets will be sent via FedEx in December.
*Student ticket prices include a $2 per ticket Ticketmaster fee.  Non-student ticket prices include a $3 per ticket Ticketmaster fee and a $5 per ticket facility surcharge.  In addition to the ticket price, a $15.00 charge for FedEx shipping will be added to each order for non-student tickets.  Those who order fewer than 10 non-student tickets will have their seats assigned together in one row; those who order 10 or more non-student tickets may have their seats split up into multiple rows. All tickets are subject to availability.