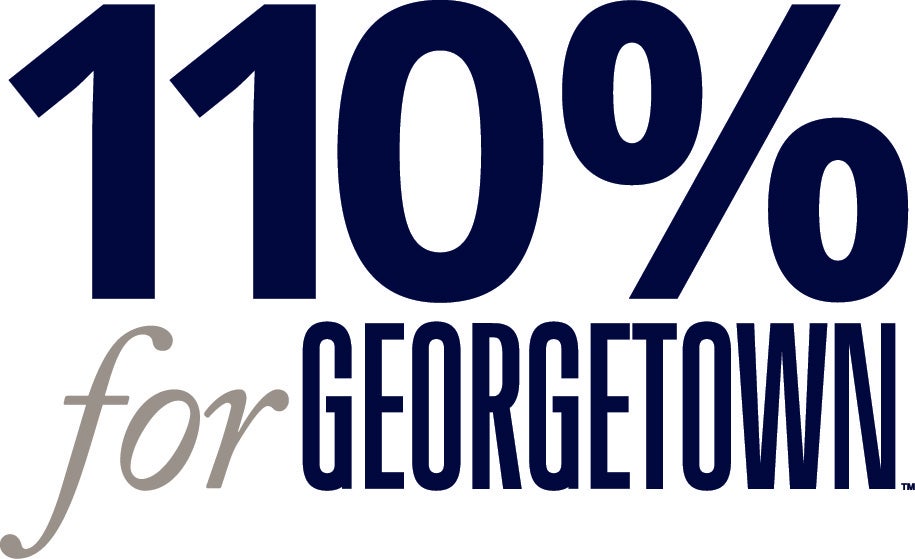 Whether in competition, the classroom or the community, Georgetown's 750 student-atheltes always give 110%. Will you join them?
110% for Georgetown is a new initiative that offers YOU the chance to give 110%, just as our student-athletes do.
Supporters of The Annual Fund for Georgetown Athletics help the university to build successful individuals, teams and programs. Your commitment to athletics at Georgetown is imperative, as the cost of the student-athlete experience (including scholarships, team travel and equipment) continue to rise.
Category:
Basketball - Men's
,
Basketball - Women's
,
Cross Country
,
Field Hockey
,
Football
,
Georgetown Athletics
,
Georgetown Athletics Annual Fund
,
Golf - Men's
,
Golf - Women's
,
Lacrosse - Men's
,
Lacrosse - Women's
,
Rowing - Men's
,
Rowing - Women's
,
Sailing
,
Soccer - Men's
,
Soccer - Women's
,
Softball
,
Special Messages
,
Track & Field
,
Volleyball