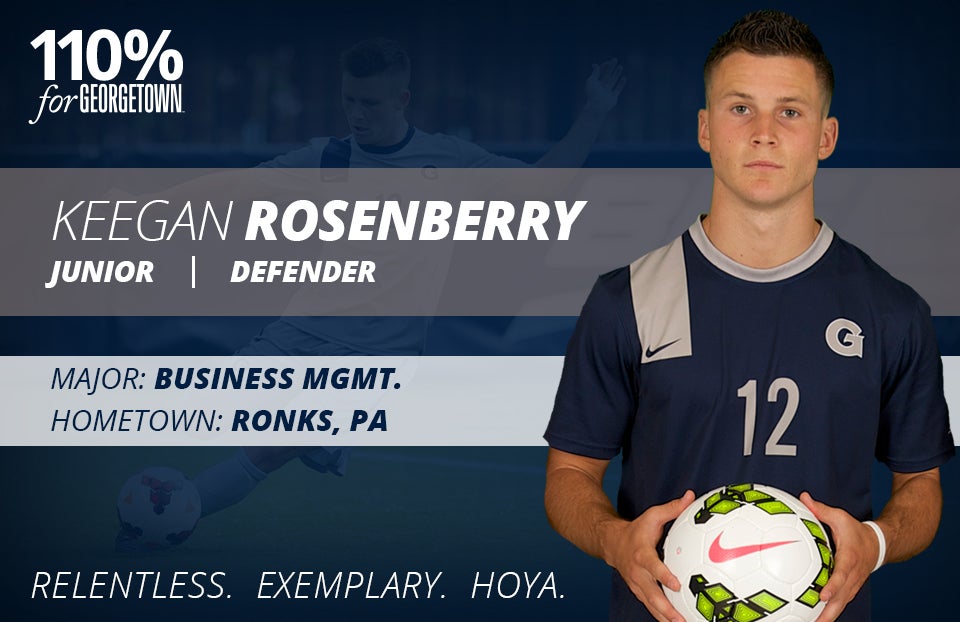 Junior captain Keegan Rosenberry was named to the BIG EAST Second Team for the second-consecutive season at the end of conference play. Rosenberry helped the Hoyas to 10 shutouts including a league-best six in conference play. On offense, he managed a goal at DePaul and an assist in the victory over Wisconsin. A student in the McDonough School of Business, Keegan has also garnered BIG EAST All-Academic Honors.
Let's go In the Huddle with Keegan!
What is a game day routine you have?
My favorite game day routine for our away games is always eating at Panera Bread three and a half hours before game time.
What does "Together, We Are Georgetown" mean to you?
It means that all students, not just student-athletes, come together to create an environment unlike any other university in the nation.
What would you like to say to donors of The Annual Fund for Georgetown Athletics?
I cannot thank you enough for giving me the opportunity to compete for one of the best athletic institutions in the country. Every little bit helps, and I am thankful for each day I am given the opportunity to better myself as an athlete and student of the Georgetown community.
What's one way you give 110% for Georgetown?
We, as a team, shave our heads every year for the St. Baldrick's fundraiser to raise awareness for childhood cancer.
Hoya Facts with Keegan Rosenberry
My teammate who makes me laugh the most is: Cole Seiler
My most cherished possession is: My Bible
The best part of being a student-athlete at Georgetown is: Growing up at the best university in the nation
My favorite road trip activity is: Eating at Panera Bread together
If I could vacation anywhere in the world, I would go to: Bora Bora
My favorite thing about Coach Wiese is: His professionalism
My favorite class at Georgetown has been: Leadership/MGMT-299
My best sport other than soccer is: Golf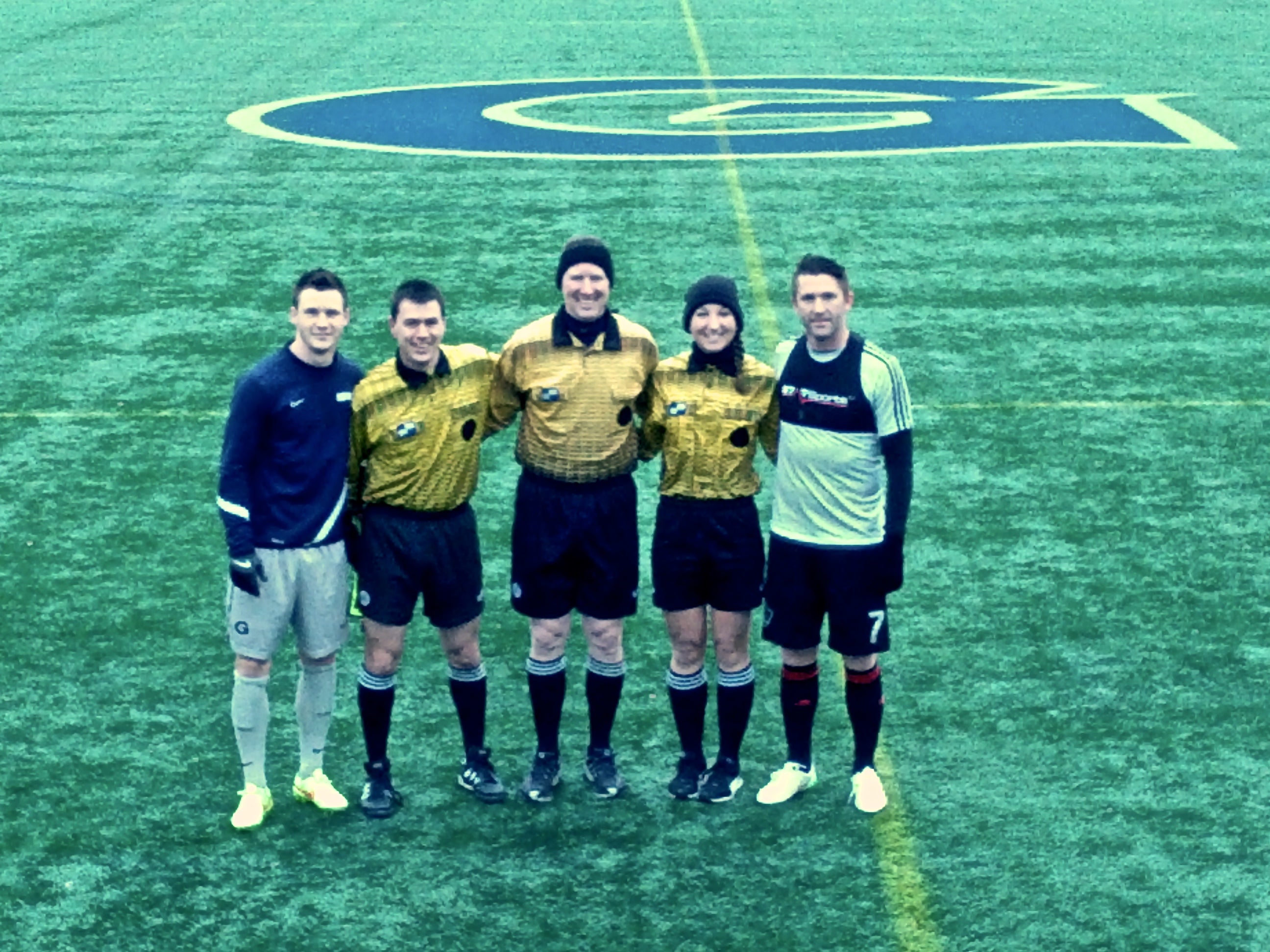 Captains photo with Robbie Keane prior to Georgetown's spring game with the LA Galaxy on February 3, 2015