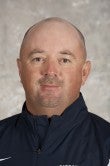 I hope everybody enjoyed their holiday weekend, and everybody is excited for a fun fall soccer season. This past weekend we had two challenging games on the schedule with ACC foe NC State and CAA club Towson University, both of whom have been challenging games over the years.On Friday, the girls came out strong and put NC State to the sword with an impressive 6-0 scoreline. I was particularly impressed with their hunger to put the Wolfpack away even with a 2-0 halftime lead. Sunday, we headed north to Baltimore on a very hot day and absolutely swept away the Tigers, scoring 3 goals in the first 10 minutes and finishing with an impressive 5-0 victory. We certainly are firing on all cylinders right now and look like we can score whenever we want. Senior Vanessa Skrumbis has had a hot start with 6 goals in our first 4 games, we are currently 3-0-1, and Daphne Corboz is playing at a very high level with 4 goals also. Sunday's game was a great opportunity for us as we used everybody on the roster, giving valuable experience to all of our freshmen in particular. They are getting better every day which bodes well for the future.
However, our next pair of games will be our toughest of the year. On Friday, we face off against Virginia Tech, and then play Wake Forest on Sunday at the Hokie Tournament. Both ACC powers will be a huge test for us and we are hoping to continue our good start to year.
Thanks again for all your support.
Hoya Saxa!