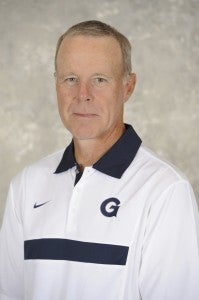 I wanted to thank everyone for attending Saturday's game. It was a great atmosphere and the crowd support we received was appreciated. Unfortunately, we had a poor showing against Princeton.
What I told the team on Sunday was we are not a very good team right now. Our open week could not come at a better time, as we have more time to get guys healthy, but we need to fix it and the responsibility is with all of the coaches and the players to improve.
When we talked on Sunday, I reminded them that during times of adversity are when strong leadership is most important and that we will all find out who are the character guys in our locker room. I read to them a quote from Martin Luther King Jr., which says, "The ultimate measure of a man is not where he stands in moments of comfort and convenience, but where he stands at times of challenge and controversy." This is something we all have to remind ourselves of sometimes in our daily lives.
We know that Fordham will be a challenge. They are currently 4-0, have a win over a BCS team and also have the full complement of 60 scholarships, which is why they are not eligible for the Patriot League Championship this season. They are a talented, well-coached team, who we will need to play our best game of the season against to win.
I also wanted to wish good luck to Georgetown alum Pete Lembo and Ball State, who will be flying into D.C. on Thursday to touron Friday morning, before heading to Charlottesville to play Virginia this weekend.
Again, I wanted to thank everyone for the great atmosphere this past weekend and I hope to see as many of you as possible on October 12 when we host Fordham.
Win the Day!
Coach Kelly