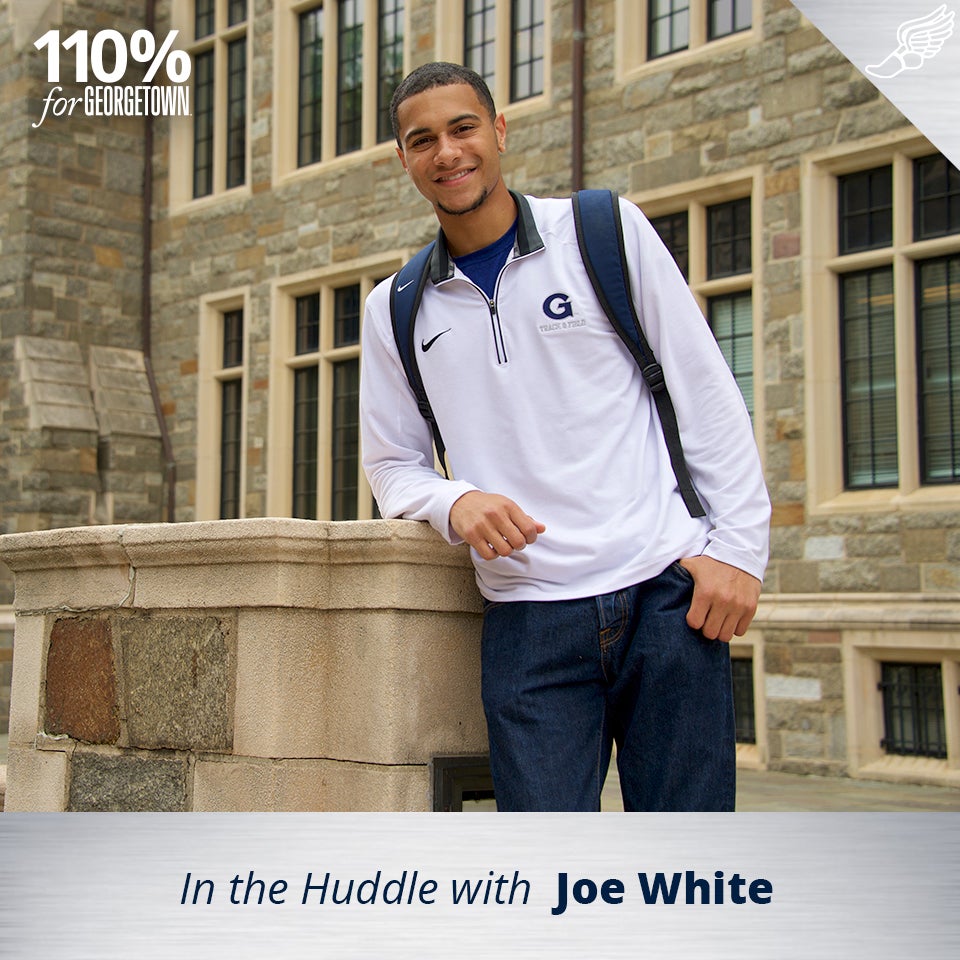 Junior All-American Joe White continues to garner accolades this season, breaking a school record in the men's 800-meter indoor run and winning a BIG EAST Indoor Championship as a member of the Georgetown 4×400-meter relay team. Joe has now won eight BIG EAST crowns, moving him into a fourth-place tie in program history. Let's go In the Huddle with Joe!
Why did you choose Georgetown? I chose Georgetown for its great blend of competitive athletics and challenging academics.
What is your favorite team experience? Running in the Penn Relays is always a great team atmosphere.
What is your favorite Georgetown experience? My favorite Georgetown experience was when the men's basketball team beat Villanova in Verizon Center my freshman year.
How do you give 110% for Georgetown: I give 110% for Georgetown by representing the Hoyas in a professional manner in the city and in competition.
What would you like to say to donors to Georgetown Athletics? I'd like to say thank you so much for allowing me to do what I do. Without all of your help, Georgetown wouldn't be the great place it is today.
Hoya Facts with Joe White
If I could be any Georgetown alum, I would be: Bradley Cooper
My favorite TV show is: Family Guy
My teammate I admire most is: Mike Lederhouse because he is a good role model and even better friend
Something about me that would surprise my teammates is: I enjoy classical music
My favorite thing about Coach Bonsey is: How we can talk about anything and everything
My favorite class at Georgetown has been: Ethnography of Poetry
My favorite competition is: Penn Relays because of the crowd and team atmosphere
The place you are most likely to find me on campus is: Starbucks
My favorite sport other than track is: Basketball
My teammate who makes me laugh most is: Scott Carpenter
My favorite place to eat in Georgetown is: Farmers Fishers Bakers
My favorite quote is: "Hey Joe, you're done!"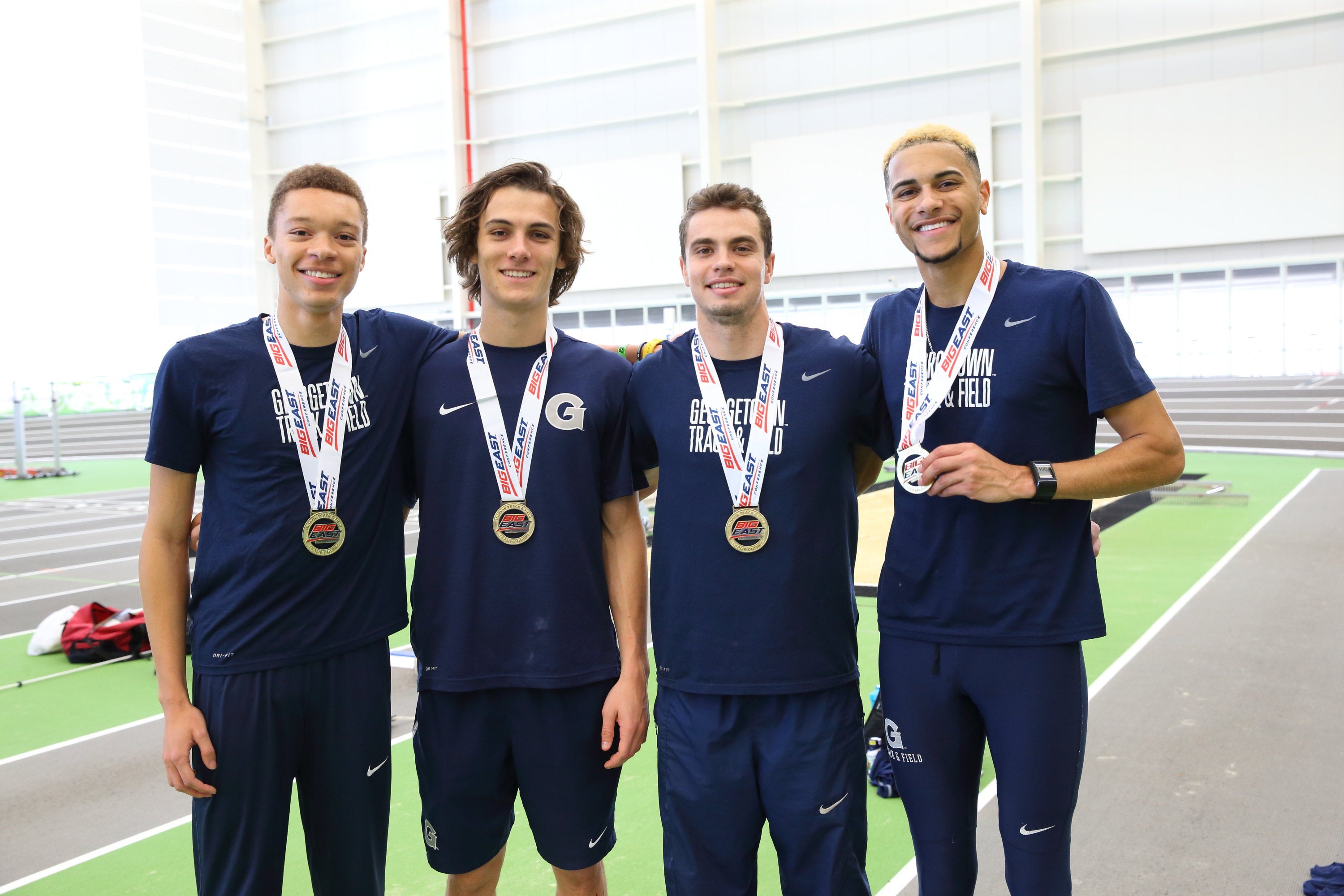 2017 BIG EAST Conference 4×400-Meter Relay Champions