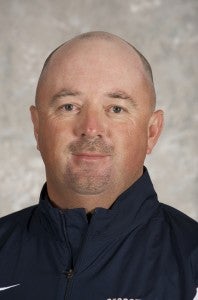 On Friday afternoon, the girls put in probably their most complete performance of the season as we routed Yale University by a convincing 8-0 scoreline. We started fast and never let up, and being 4-0 up at half time meant we could use the second half to rest some people and give some others some much needed playing experience.
Our 7-0 start on the year has started to turn some heads around the country and we were happy to receive a #10 national ranking by Soccer America this week. This is the highest ever national ranking for the program and I know how proud our alumnae are of this.
This weekend we take on possibly our hardest weekend of the season as we host UCF on Thursday at 3 p.m. before heading to UConn for a Sunday 1 p.m. matchup.
Hopefully we can manage two more wins and I have good things to report again next week.
Have a great weekend and thanks again for all your support.
-Dave
Dave Nolan, Head Coach Women's Soccer
P.S. Check us out against Central Florida on our new and improved live stream (fee applies) at http://www.guhoyas.com/allaccess/