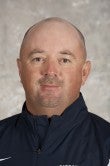 It has been a while, so time for an update on how the team has been doing for the last few weeks!Unfortunately we had a rough weekend down in Blacksburg a couple of weeks ago at the Hokie Invitational. We lost a tough game against an excellent Virgina Tech team (who have the look of a Final Four team) on Friday night and disappointingly also lost to Wake Forest to round off a rough weekend for the girls. Thankfully the girls responded with a great effort against a strong Mountaineer team in Morgantown, WV, emerging with a 1-1 tie last Friday night. Typically a tough place to get a result, the girls learned quickly from our Virginia Tech game and dealt with all the pressure that West Virginia put us under.  In fact, we almost won it in the end and we left with our confidence restored. We got back to winning ways with a 1-0 OT victory over our rivals down the street, George Washington. They have really improved and it was a good performance.
This past weekend, we only had one game and came away with a 2-0 win over a dogged Duquesne team. This was the last of our non-conference games and we finished that slate of games with a 5-2-2 record. To be fair, it is kind of where I expected us to be right now. Our non-conference schedule was rigorous with some tough games, but also had the added challenge of playing six of those away from the confines of Shaw Field. It tested the girls and I'd like to think we have emerged stronger as a result.
This week we start the BIG EAST schedule on the road against one of our bigger rivals, DePaul University, followed by a trip to Xavier for the first time. These are two tough road games, but we are optimistic we can build on our recent run of good form. If you are in the area, please stop by to support!
Again, we appreciate all your support and I look forward to catching up with you next week.
Hoya Saxa!