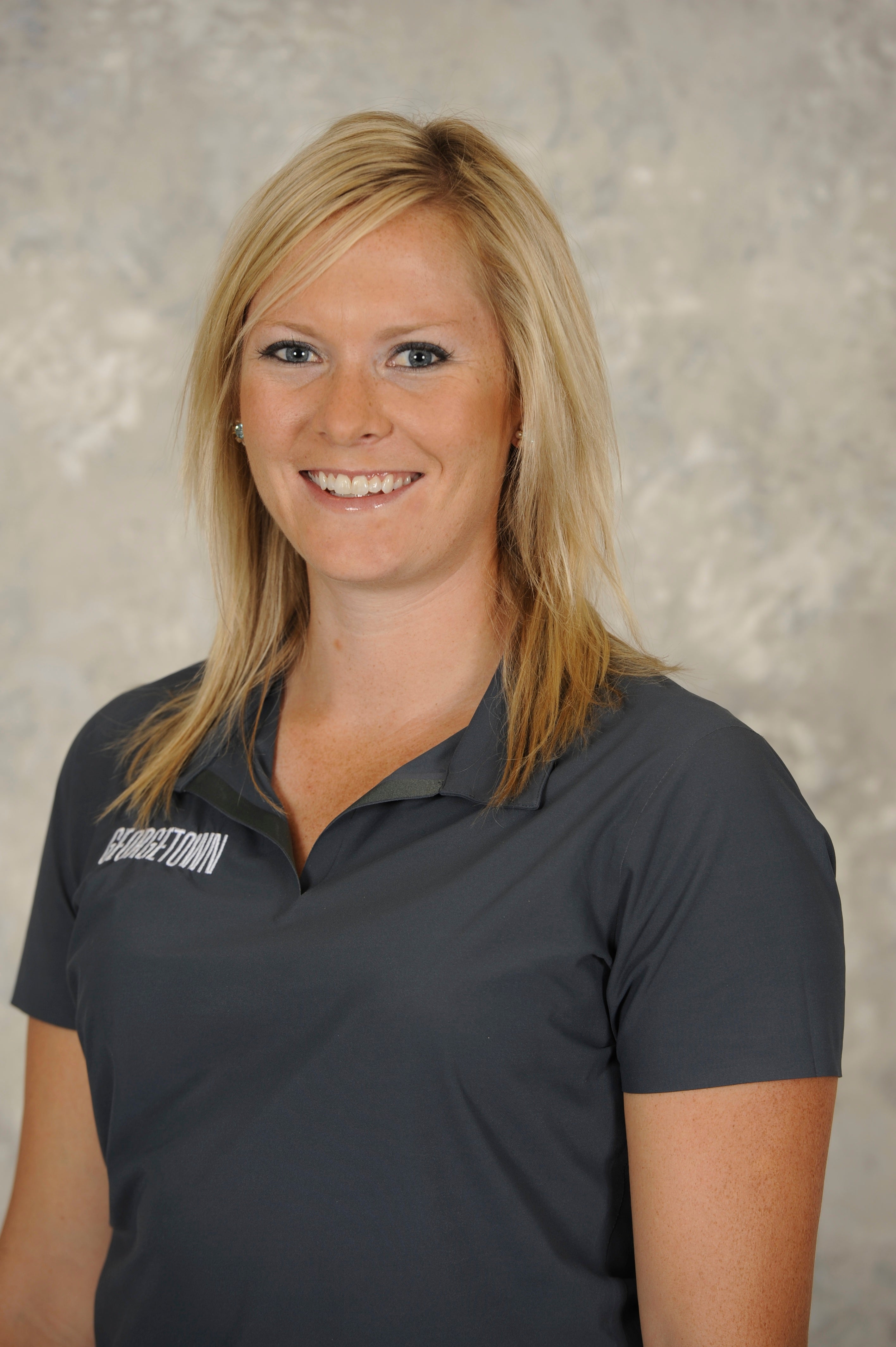 Hello Hoya Women's Golf Friends and Fans,
Greetings from the Hilltop. We have some exciting news for you!
The Hoyas went low last Wednesday at the Golfweek Conference Challenge held in Vail, CO. The team beat the previous school record by 6 shots with a score of 289. The total was good for a tie for the 7th best round of any team in the entire event. The 1-over par total was made possible by the team making four birdies in their final two holes. Junior co-captain Mackenzie Boydston (Keller, Texas/Nolan Catholic) led the charge with a personal best of 71 (1-under par). Freshman Jacquelyn Eleey (Quincy, Mass./The Taft School) shot even par for the day with a 72. Fellow junior co-captain Patricia Lee (Lone Tree, Colo./Highlands Ranch) and freshman Lauren Gros (Windermere, Fla./Windermere Prep) each carded scores of 73 (1-over par).
To say that I'm proud of this group is an understatement. Their performance at one of the signature events of college golf marks a sign of great things to come for our program. Please take a look at our roster as we have three new talented freshmen in the lineup. Also, take a look at our schedule as we might be traveling to your neck of the woods, and we would love to see you.
The Hoyas travel to Penn State for the Nittany Lion Invitational on Thursday.
Representing the Hoyas:
Junior Mackenzie Boydston
Junior Patricia Lee
Sophomore Kelly Hwang
Sophomore Jenny Xiao
Freshman Jacquelyn Eleey
Freshman Lauren Gros
Freshman Christine Schmitt
Follow our progress on Golfstat, and have a great week!