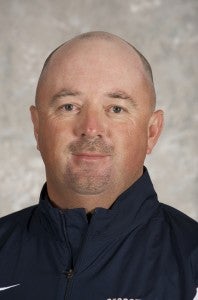 It's hard to believe that this weekend is the last regular season game of the year. Just where does the time go. This year has really flown by and it's been a great season so far. Hopefully we have much soccer still to play! Heading into Saturday's 1 p.m. home game vs. Seton Hall, we are in great shape for postseason play, however we still need a result to ensure a top 2 finish and therefore a first round bye in the BIG EAST Tournament.
Last weekend we headed North to play long time BIG EAST rival Villanova University on Saturday and came away with a convincing 3-1 victory. The girls were determined to avenge last year's disappointing loss at the same venue and came out guns blazing. After 25 minutes we were up 3-0 and cruising with goals from Kaitlin Brenn, Kailey Blain & Audra Ayotte. Despite a late PK for Nova we were never really in trouble and took 3 valuable points on the road. I was very happy with the performance and look forward to the Seton Hall game this weekend.
In addition this Saturday is also Senior Day and it will be a big day for our six wonderful seniors: Kailey Blain, Kaitlin Brenn, Colleen Dinn, Mary Kroening, Emily Menges & Alexa St. Martin. This group have had great careers to this point and I know that they are determined to make this year the best of their career. They have done an excellent job setting the tone for the season and we want Saturday to be special for them. If you are free, please come and lend us your support.
I hope to see you there.

Dave Nolan, Head Coach Women's Soccer