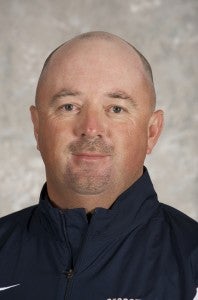 This past weekend was definitely a disappointing one for the team as we lost our proud unbeaten record in Milwaukee. The game against Marquette was important to us, but on the day we lost to a better hungrier team. Funnily enough I thought we played quite well, in particular during the first half and created as many chances as they did. However Marquette took their chances and scored at the most opportune times and credit to them for continuing to push home the advantage. All we can do is lick our wounds and get ready for two big games this weekend.Today, we host a dangerous St. John's team, with the top scorer in the nation leading their line. On Sunday, we play Creighton who have surprised many people with how well they have performed this year in the BIG EAST. The loss, though painful, hasn't really hurt us in the polls and we continue to show well in the national polls (Soccer America #12, Top Drawer #8, NSCAA #15), and most importantly we sit #6 in the NCAA RPI.
Hopefully we can get back on track this week.
Thanks again for your support.
Dave
Dave Nolan, Head Coach Women's Soccer