Hoya Fans:
Senior Day 2015 was something special.  Watching a truly amazing group of seniors take the court at Verizon Center for the last time was bittersweet, and the emotions displayed by the players and their families were shared by many in the crowd who struggled to fight back a tear.  And of course the opportunity to share in Tyler Adams'  incredible moment back on the court was something Hoya fans will never forget.  ABC World News did a wonderful story on Tyler, which can be viewed here.
The day was capped by a tremendous win over Seton Hall, which allowed the Hoyas to capture second place in the BIG EAST, and a two seed in this week's BIG EAST Tournament!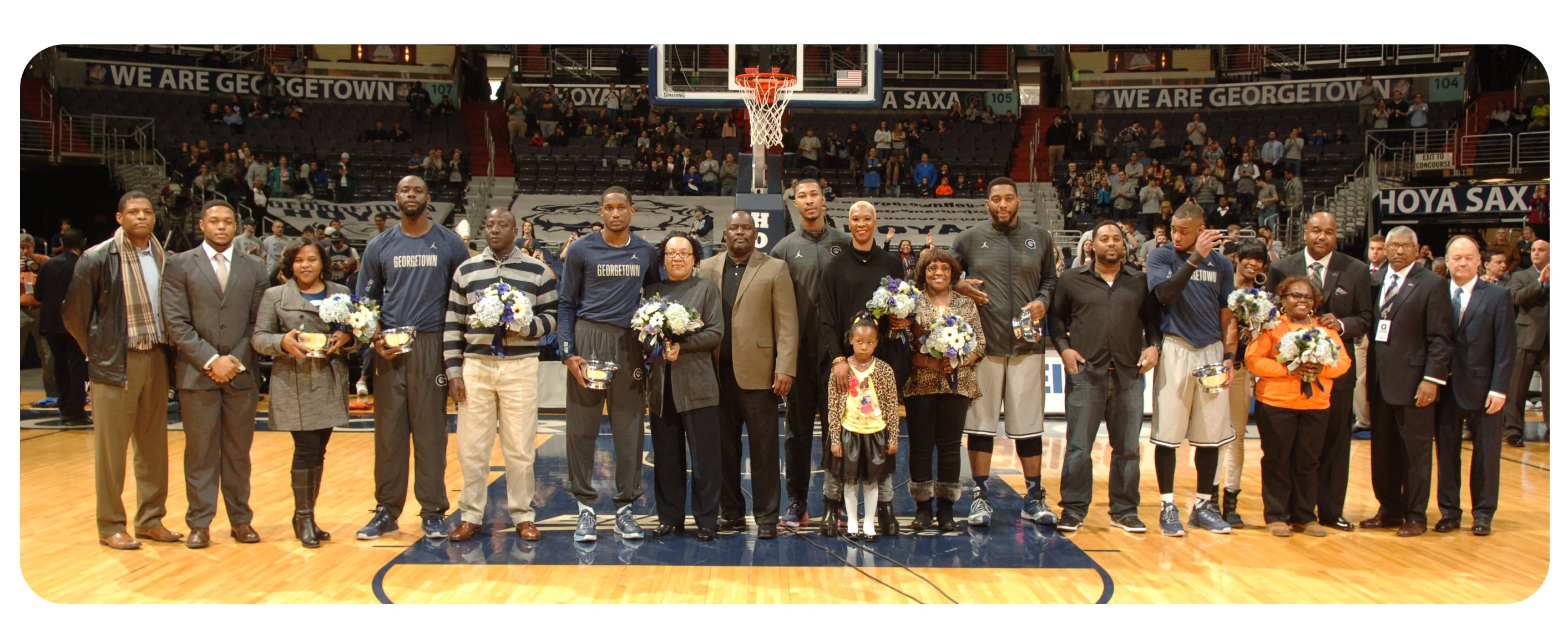 BIG EAST Regular Season Awards
Congratulations to junior D'Vauntes Smith-Rivera who was selected to the All-BIG EAST First Team and to freshmen L.J. Peak and Isaac Copeland, who were selected to the BIG EAST All-Rookie Team!
As a conference, the BIG EAST closed the regular season ranked second in the RPI, with six teams ranked in the top 40 — Villanova (3), Georgetown (19), Providence (23), Butler (24), St. John's (35), and Xavier (38).
BIG EAST Tournament
A limited number of tickets remain to this week's BIG EAST Conference Men's Basketball Tournament.  For more information and to purchase tickets, please click here.
The Hoyas' first game will be Thursday, March 12 at 7:00 p.m. against the winner of Wednesday's game between the DePaul Blue Demons and the Creighton Bluejays. To view the BIG EAST Tournament bracket, please click here.
You're invited to a cocktail reception in celebration of Georgetown Athletics, presented by PNC, on Thursday, March 12 at the Eventi Hotel. For more information and to register for this complimentary event, please click here.

Winner of Hoya Hoop Club's BIG EAST Tournament Drawing
Congratulations to Peter Rea, the winner of the Hoya Hoop Club's first annual BIG EAST Tournament ticket giveaway!  Stay tuned in months to come for details on how to enter for next season's ticket giveaway.
Join the Hoyas for Selection Sunday
All Hoya fans are invited to join the Hoyas on Sunday, March 15 at 5:00 p.m. at Leo J. O'Donovan Hall on campus for the live broadcast of the NCAA Selection Show!  Soft drinks and snacks will be provided free of charge. No RSVP required.
Wizards vs. 76ers Hoya Hoop Club Outing
The Hoya Hoop Club has secured a block of tickets in Section 114 of Verizon Center, which are being offered at the Wizards' group discounted price of only $60 per ticket. Don't miss out on your chance to get together with your fellow Hoya Hoop Club members to cheer on former Hoya stars Otto Porter, Henry Sims and Hollis Thompson as they face off in the NBA!
WIZARDS v. 76ers
Wednesday, April 1, 2015 – 7:00 p.m.
To purchase, visit: www.msesales.com/wiz/hoyahoopclub
USE OFFER CODE: HHC
Five Easy Steps to Ordering Tickets:
1. After getting to the main page via the link above, click the "Find Tickets" button
2. Enter HHC into the "Special Offer Code" box and click "Verify"
3. If you have a Ticketmaster.com account, sign into your account.  If not, enter your email address and create an account
4. Select the number of tickets and price level you prefer for the game
5. Enter your payment information and then click "Submit Order"
If you have any questions or issues, please email szarick@monumentalsports.com.
*This offer is in conjunction with the Washington Wizards group pricing available to all groups of ten or more*
Hoya Hoop Club Game Watches
Chicago: Hoya fans will be gathering at Theory, 9 West Hubbard Street
Dallas: Hoya fans will meet up at Primebar, 2520 Cedar Springs Road
Philadelphia: Meet your fellow Hoya fans at Cavanaugh's Rittenhouse, 1823 Sansom Street
San Francisco: Hoya fans will gather at Bartlett Hall, 242 O'Farrell Street
Washington, DC: Hoya fans have two game watches to choose from in DC –
Black Finn, with the DC Alumni Club, 1620 I Street, NW
Penn Social, with Casual Hoya and the Stonewalls, 801 E Street, NW
If you have information on other game watches outside of DC, please email me at mpguerrera@me.com so we can share that information in future newsletters.
Get to Know Your Georgetown Hoyas
This season​,​ Georgetown Men's Basketball is giving you the chance to get to know the team through a digital mini-series entitled​ ​#KnowMe.​ ​Subscribe to Georgetown Men's Basketball's YouTube channel for the latest episodes of #KnowMe and other fun #HOYA moments!​ ​​
Check out the next installment of #KnowMe featuring Jabril Trawick!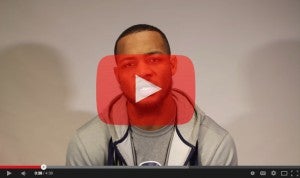 Let's Go Hoyas!
Mark P. Guerrera C'91
President, Hoya Hoop Club