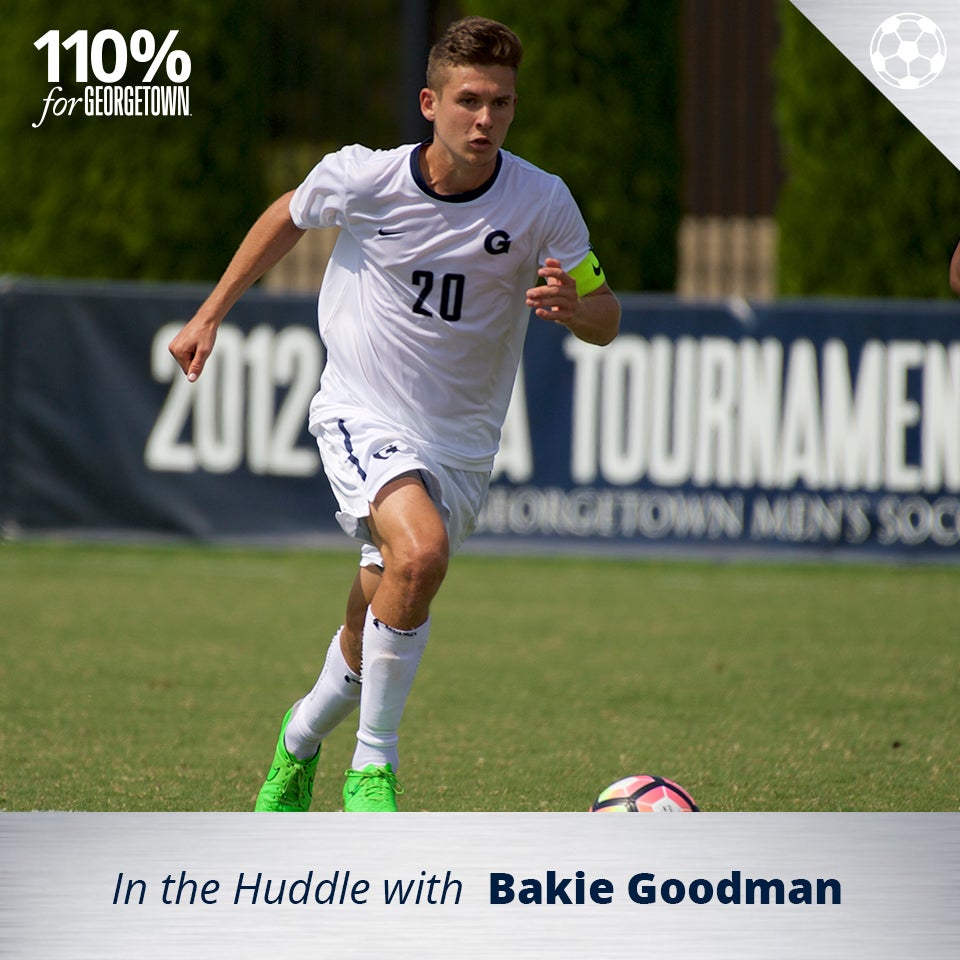 Senior captain Bakie Goodman has been a four-year presence for the Hoyas with 69 starts in 78 games played over his career on the Hilltop. Bakie has amassed seven goals, 12 assists and 26 points as a midfielder and will play his final regular season game at Shaw Field on Senior Day vs. Villanova. Let's go In the Huddle with Bakie Goodman!
What has been your favorite team experience?
My favorite team experience was having the opportunity to practice alongside the entire Argentinian national soccer team with worldwide stars such as Messi, Di Maria, and Sergio Aguero.
What is a career goal of yours?
My goal is to become a professional soccer player along with a number of my teammates.
Who has been a teammate you admired most?
I would say Joshua Yaro because he is an incredible person with incredible athletic abilities.
How do you give 110% for Georgetown?
I give everything I have for my teammates every time I step onto the soccer field for a game.
What would you like to say to donors of Georgetown Athletics?
Thank you for everything you do for Georgetown and all of its athletic programs. You have helped this school become a wonderful university to attend and a fantastic athletic program to be a part of.
Hoya Facts with Bakie Goodman
My favorite TV show is: The Office
My favorite class at Georgetown has been: Spanish
My favorite quote is: "It works 60% of the time, every time." (Anchorman)
My favorite sport other than soccer is: Football
Something about me that would surprise my teammates: I'm a very good chef but I don't know how to bake
My major is: Marketing
My favorite place to eat in Georgetown is: El Centro
My favorite holiday is: Christmas
My favorite thing about Coach Wiese is: How he respects his players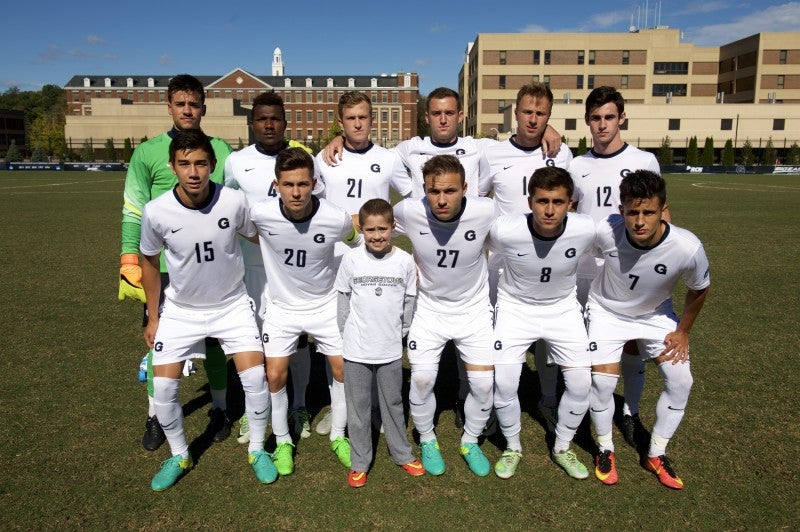 Men's Soccer Starting 11 vs. St. John's