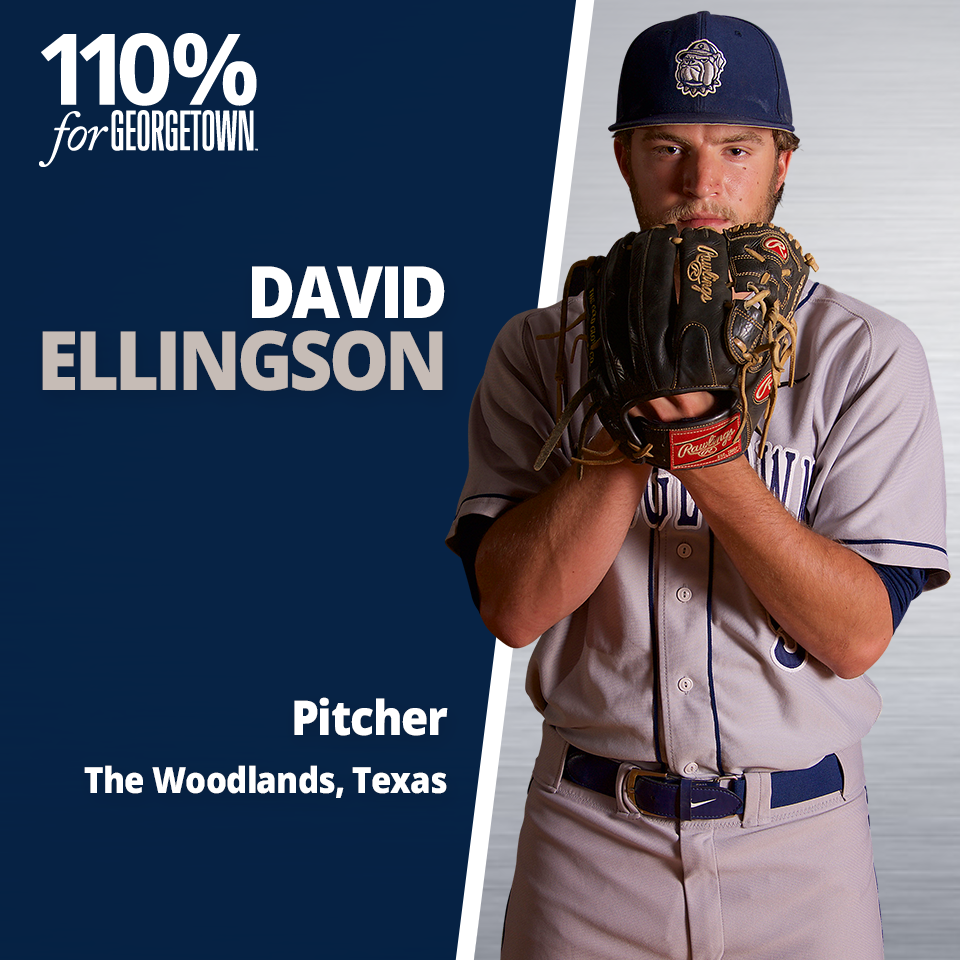 After setting a program record with a 0.75 ERA in 24 inning pitched in 2015, David was named to the All-BIG EAST Second Team as a sophomore. This year, Ellingson looks to help the Hoyas make the BIG EAST Tournament for the second year in a row and has already recorded six saves on the season. Let's go In the Huddle with David!

Why did you choose to come to Georgetown?
I chose Georgetown because of the great academic atmosphere with a baseball team in a competitive Division I conference. You get the best of both worlds here being a student-athlete.
What has been your favorite team experience?
When we were coming home from the Seton Hall series. We found out on our way home that we made the BIG EAST Tournament. I have never seen our team so close and so happy! It was an unreal experience!
How do you give 110% for Georgetown?
An example that I believe shows how Georgetown Baseball players give 110% is when we have bus rides back from a weekend series and get back early in the morning – and still attend class that very day! It shows how disciplined this team is and how important being both a student and athlete is.
What would you like to say to Georgetown Athletics donors?
Thank you! I cannot express how much your support means to us. We would not be where we are without you!
Hoya Facts with David Ellingson
My major is: Finance
The place you are most likely to find me is: The library
If I could be any Georgetown alum, I would be: Bradley Cooper
My favorite TV show is: Friends
My favorite holiday is: Christmas because I get to see all of my loved ones
My favorite sport other than baseball is: Basketball
My favorite place to eat in Georgetown is: Chipotle
My favorite away game has been: BIG EAST Tournament
My favorite thing about Coach Wilk is: How much he cares for his players. He will help you in whatever situation you are in!
The teammate I admire most: I admire all of them. To go to Georgetown and play baseball is a tough task and shows great discipline and determination.