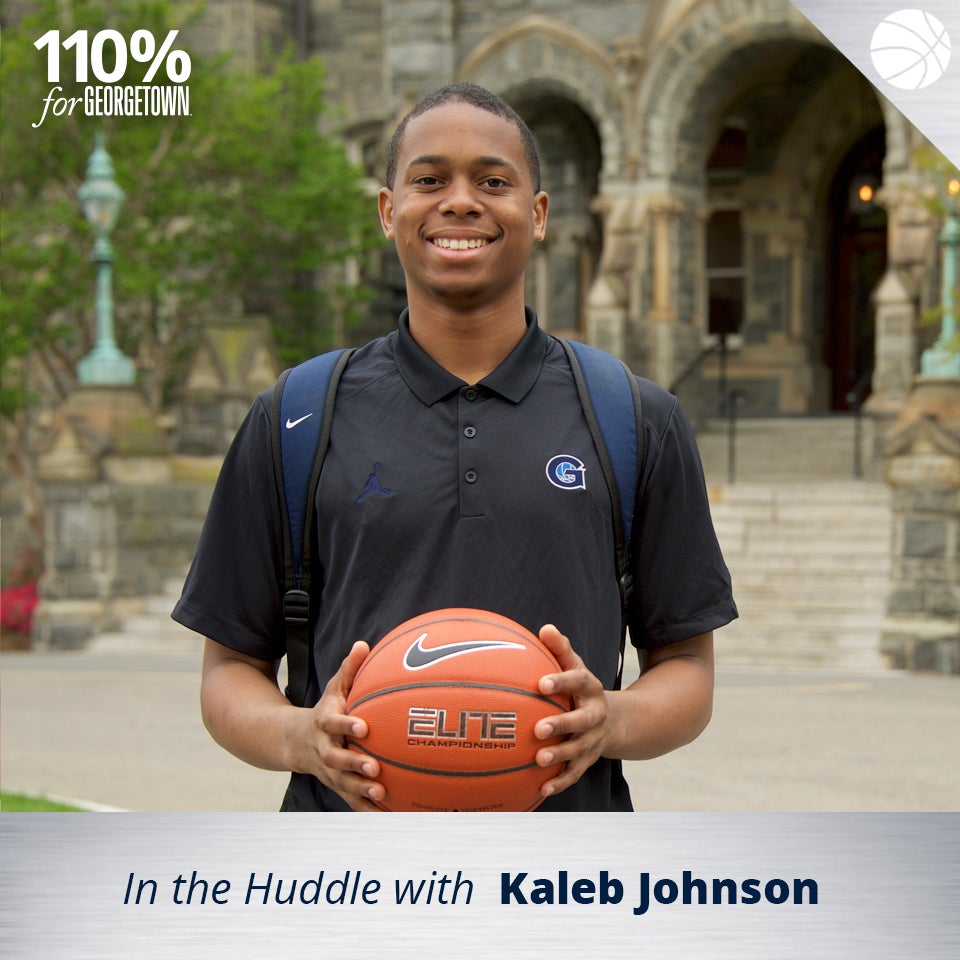 Kaleb Johnson enters his sophomore year after appearing in all 33 games and becoming a valuable reserve in his first season, highlighted with his 14 points and four rebounds against Duke. Kaleb has also been active in the community with his teammates including participating in HoyaMed Summer Sports Camp, a camp held for homeless children organized by Georgetown University Medical Students. Let's go In the Huddle with Kaleb!
Why did you choose Georgetown Univeresity?
Georgetown is one of the great places in the country to have a combination of basketball and academics.
What has been your favorite team experience?
My favorite experiences so far would have to be beating Syracuse at home last year and going out of the country to Italy my first summer on campus.
What would you like to say to donors of Georgetown Athletics?
Thank you for all of the support, and giving me a chance to compete and continue my studies at such a prestigious university.
Hoya Facts with Kaleb Johnson
My major is: Finance
The teammate I admire most is: Rodney Pryor – he is a hard worker!
My favorite holiday is: Christmas because I enjoy the exchanging of gifts
My favorite class is: Sociology: Kendrick Lamar
Something about me that would surprise my teammates is: I can cook
My favorite sport other than basketball is: Volleyball
The place most likely to find me on campus: Arrupe Hall
My favorite place to eat in Georgetown is: Chipotle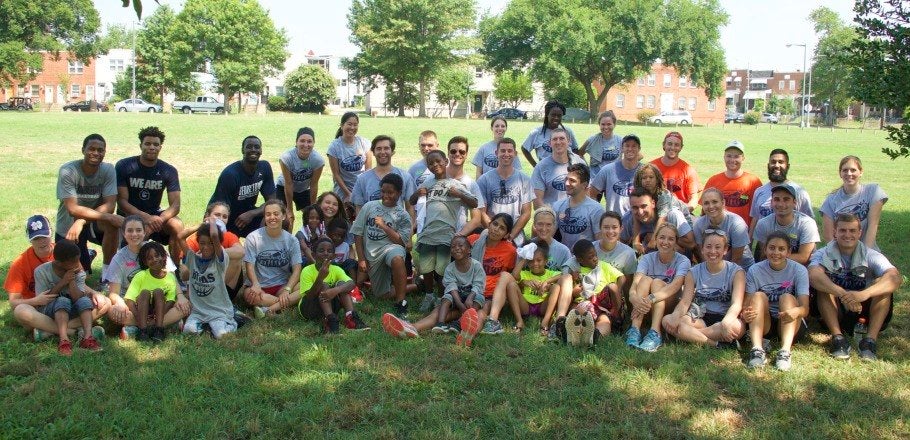 Men's Basketball at HoyaMed Summer Sports Camp