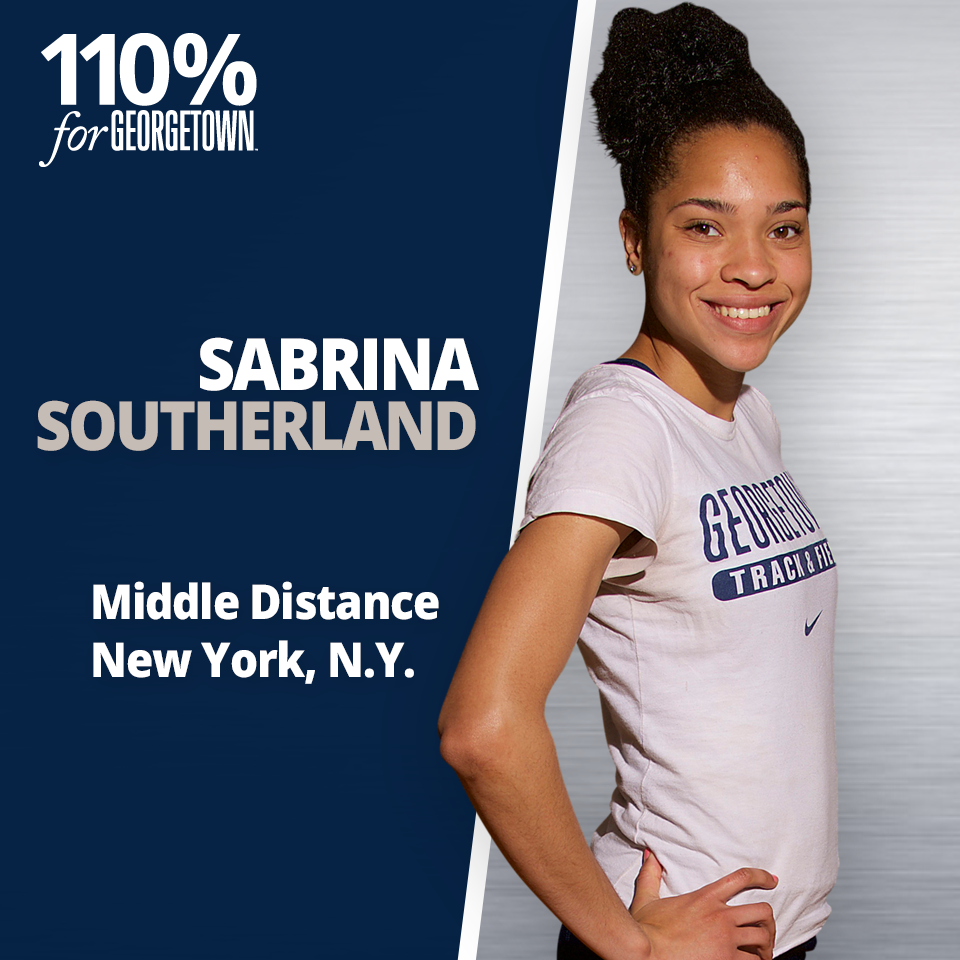 An All-American and BIG EAST Champion, Sabrina Southerland has solidified her spot as one of the most decorated athletes in Georgetown track & field's storied history. Southerland has represented Team USA at the IAAF World Junior Championships and holds several school records, including the women's indoor 800-meter run, a record she broke again in 2016 with a time of 2:03.10. Let's go In the Huddle with Sabrina!

How do you give 110% for Georgetown?
It's important that I am on top of my schoolwork and also bringing my A-game when it's time to compete.
What are your goals for your team?
We are trying to get as many people to the NCAA Championships as we can.
What would you like to say to donors of Georgetown Athletics?
Thank you so much for all that you do for us student-athletes! We wouldn't have had so much success without your generous donations.
Hoya Facts with Sabrina Southerland
The teammate I admire most is: Jody-Ann Knight
If I could be any Georgetown alum, I would be: Missy Foy
My favorite holiday is: Easter
My favorite away event is: BIG EAST Championships because it is pretty much the only time I am home all year!
Something about me that would surprise my teammates: I have been eating avocados before I had teeth.
My favorite class at Georgetown: Gender, Race and Feminism
My favorite place to eat in Georgetown is: Anywhere on the waterfront
My favorite thing about Coach Mike Smith is: He is committed to our running.