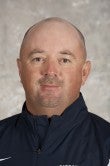 Unfortunately, our 2014 season has concluded and it was another exciting year with some great memories and some notable goals reached. Our final game, a 4-3 overtime loss to a strong Virginia Tech team in the NCAA tournament was a truly memorable game, just with a disappointing scoreline. Obviously the girls were heartbroken, in particular our seniors but I know in time that they will look back with great pride on our overall body of work for the season.
A second place BIG EAST finish in both the regular season and conference tournament behind a very strong DePaul team was notable, and to advance to the NCAA Tournament 2nd Round for the third consecutive year speaks volumes for how far the program has come. We were consistently ranked all year in the national polls and I expect us to finish similarly.
We had great individual recognition also. Daphne Corboz was named as a semi-finalist for the MAC Hermann Trophy (soccer's Heisman Trophy) and also 2nd Team All-American. In addition, she made history being named as the BIG EAST Offensive Player and Midfielder of the Year, being the first ever winner of two major awards in the same year.
The individual BIG EAST awards came in with Marina Paul (1st Team), Emma Newins, Sarah Adams and Rachel Corboz (2nd Team) being honored, and also Rachel and Liz Wenger being named to the All-Rookie Team.
The team played some wonderful soccer and the future looks bright, as we had four freshmen and two sophomores start, which bodes well and we are already looking forward to spring season.
We know we would never have managed to achieve all of this without your support and we truly stand on the shoulders of those who came before us.
So thank you again for all you do for us and best wishes for the holiday season!